Collection "Gen GiMoPu #1 by AndrBel"
Gen GiMoPu #1 by AndrBel
Collection "Gen GiMoPu #1 by AndrBel".
Generative circular motion pulsation, the mathematical formulas in the code create each unique, one and only work of art, in collection 333.
Generative Art by AndrBel, this is the first collection of generative art in math formulas and code from artist-designer AndrBel.
AndrBel gives the owner the right to mint their Gen GiMoPu from the collection generated by "Generative Art by AndrBel" - AndrBel.art
Generative art by AndrBel Art. You will be presented with a series of works of generative art, combining the space of thinking-vision of the artist, connected in the code of programming and artificial intelligence. These compounds will be reflected in my Gerative Art collections under the general name - Gen.


Watch or buy on OpenSea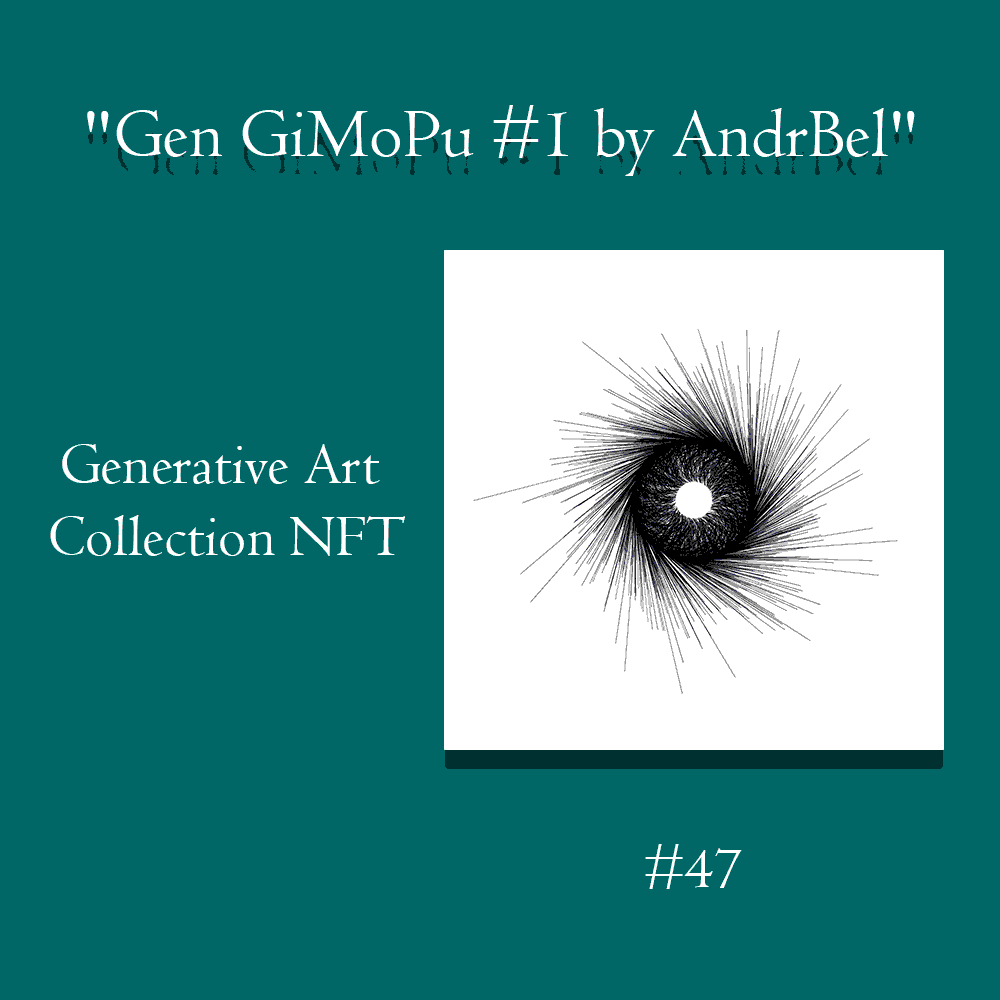 MINT YOUR ART NFT - Price 0.04 ETH
COMMUNITY OF FANS OF ART CREATIVITY ANDRBEL:

- VALUABLE GIFTS AND SOUVENIRS,
- RAFFLES FROM THE COMMUNITY BANK

ALL FUNDS ARE ALLOCATED TO MY COMMUNITY FOR DEVELOPMENT, PR AND ADVERTISING.
Find out more and buy Art NFT at OpenSea from AndrBel
My Art collections of works and OpenSea
Work process
I'M WORKING ON VERY GOOD AND COOL PROJECTS THAT YOU WILL SEE SOON! MY NEW INSPIRATION, MUSE, FEELINGS, SEEN AND CONVEYED TO YOU!